Latest News & Articles
Achievement to 300 patient of Robotic Surgery
March 02, 2018

Robotic Surgery Hospital Bunda Handle 200 Cases
May 09, 2017
As a pioneer hospital that implemented Robotic Surgery technology in Indonesia since early 2012, Bunda Jakarta Hospital under the auspices of BundaMedik Healthcare System, reaching more than 200 first cases in Indonesia.
Comfortable with Robotic Surgery
July 29, 2016


This technology promises an improvement of surgery so as to minimize injury to the patient.

The presence of robots to help humans can already be found in many aspects of life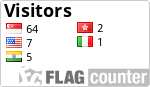 Robotic Surgery Hospital Bunda Handle 175 Cases
Since it was introduced by RS Bunda Jakarta in early 2012, the technology of robotic surgery (robotic surgery) is now an alternative option for patients in performing the surgery.
Even RS Bunda Jakarta under the auspices Bundamedik Healthcare System, has passed through the achievement of the first 175 cases of robotic surgery in Indonesia which are handled by a team of doctors Armis (Advanced Robotic and Minimally Invasive Surgery).
Robotic surgery is a surgery that uses a robotic hand technology is becoming an extension of the surgeon. This uses a very small incision wound is connected to the surgeon via fiber optics to the Surgeon Console (simulator). Sophisticated tools is still operated by the surgeon to fully control and not by robots.
Specialist in obstetrics and gynecology hospitals Mother Jakarta Dr. Sita Ayu Arumi SpOG said robotic surgery technology has become the preferred surgical patient in the process. This action is effective, efficient, and beneficial for patients because it reduces cuts, increasing accuracy and high accuracy so as to provide optimal operating results.
"In addition, there are many advantages of robotic surgery more can be enjoyed patients, among others, may reduce the risk of injuries that occur, providing convenience for the surgeon to make sure their difficulties, and may include areas that are hard to see and minimize trauma postoperatively," said Sita.
He also said that minimal pain and rapid recovery makes robotic surgery as a reason to choose for patients over the years. This is evident with time to recover very quickly to relatively complex operation during this time.
"Although the technology of robotic surgery can not be used in all processes related operations cost, technology, robotic surgery is proven effective and is used in cases of complex, such as prostate surgery, surgery cyst endometriosis, myoma, lift the uterus, uterine cancer, and bowel surgery," said Dr. Sita. According to him, the achievement of 175 cases within four years is an achievement that is very encouraging for RS Bunda Jakarta.
Related News
---
Popular News
---
---