Latest News & Articles
Achievement to 300 patient of Robotic Surgery
March 02, 2018

Robotic Surgery Hospital Bunda Handle 200 Cases
May 09, 2017
As a pioneer hospital that implemented Robotic Surgery technology in Indonesia since early 2012, Bunda Jakarta Hospital under the auspices of BundaMedik Healthcare System, reaching more than 200 first cases in Indonesia.
Comfortable with Robotic Surgery
July 29, 2016


This technology promises an improvement of surgery so as to minimize injury to the patient.

The presence of robots to help humans can already be found in many aspects of life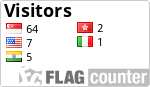 Robotic Surgery Program 100 Patients


handle
:
1. myoma
uteri
2. Ovarian
cysts
3. Hysterektomi
(
lift
the uterus
)
4. Prostate Cancer
5. Colon Cancer
6. adenomyosis
7. endometriosis
8. Adrenal
tumors
advantages
:
1.
Faster
healing time
and
shorten the
length of
post-operative
2. More
Precision
(
Accuracy
Surgery
)
3. Smaller
incisions
4. Reducing
Blood
Loss
5. Morbidity
(
pain
)
is lower
6. Satisfaction with the
result
of high
operating

Special price
,
Effective
October 1 to December 31
2014
more information
021-3192
2005
ext.5111
,
5145
Related News
---
Popular News
---
---