Latest News & Articles
Achievement to 300 patient of Robotic Surgery
March 02, 2018

Robotic Surgery Hospital Bunda Handle 200 Cases
May 09, 2017
As a pioneer hospital that implemented Robotic Surgery technology in Indonesia since early 2012, Bunda Jakarta Hospital under the auspices of BundaMedik Healthcare System, reaching more than 200 first cases in Indonesia.
Comfortable with Robotic Surgery
July 29, 2016


This technology promises an improvement of surgery so as to minimize injury to the patient.

The presence of robots to help humans can already be found in many aspects of life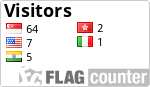 Limitations of Robotic Surgery

The main weakness of robotic surgery is in terms of relatively higher cost. Besides the heavy equipment and large, require a special setting and may be less practical for surgical teams that have not been trained for robotic surgery.

Da Vinci was originally designed for heart surgery and later adapted for a variety of abnormalities in the digestive tract. Abdominal surgery requiring an operating table position which is sometimes extreme and this needs to be consideration of robot positioning strategy in order to avoid collisions between the robot arm with the patient table and surgical assistants.

Procedures such as change of instruments, installation of irrigation or bowel stapler can not be done by robots. It remains necessary for an experienced surgical assistant, stands beside the patient, to perform tasks that can not be done by robots.
Related News
---
Popular News
---
---