Latest News & Articles
Achievement to 300 patient of Robotic Surgery
March 02, 2018

Robotic Surgery Hospital Bunda Handle 200 Cases
May 09, 2017
As a pioneer hospital that implemented Robotic Surgery technology in Indonesia since early 2012, Bunda Jakarta Hospital under the auspices of BundaMedik Healthcare System, reaching more than 200 first cases in Indonesia.
Comfortable with Robotic Surgery
July 29, 2016


This technology promises an improvement of surgery so as to minimize injury to the patient.

The presence of robots to help humans can already be found in many aspects of life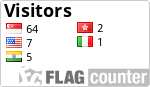 Comparative Study

A comparative study comparing surgical removal of the gall bladder with normal laparoscopy, a surgical removal of the gallbladder in robotics.

The time average of robotic surgery longer than laparoscopic (85 versus 65 minutes). Conversion rate (changed to open surgery) on the robotic lower (1.9% versus 3.5%). The average length of hospitalization and morbidity rates were not significantly different.

Melvin and his colleagues compared 20 antireflux procedures in robotic surgery (surgery for stomach illness) with 20 the same operation laparoscopically but ordinary. The result is the same, only the robotic operating time longer.

Delaney et al reported 6 cases of gastrointestinal surgery using robotic techniques. Found high levels of security, and good clinical results, but required a longer operating time, in addition to the relatively higher costs.
Related News
---
Popular News
---
---