Latest News & Articles
Achievement to 300 patient of Robotic Surgery
March 02, 2018

Robotic Surgery Hospital Bunda Handle 200 Cases
May 09, 2017
As a pioneer hospital that implemented Robotic Surgery technology in Indonesia since early 2012, Bunda Jakarta Hospital under the auspices of BundaMedik Healthcare System, reaching more than 200 first cases in Indonesia.
Comfortable with Robotic Surgery
July 29, 2016


This technology promises an improvement of surgery so as to minimize injury to the patient.

The presence of robots to help humans can already be found in many aspects of life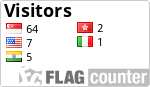 Robotic Surgery Excellence
Ergonomic equipment system, with the harmony of hand and eye movements are three dimensional, and the breadth of degrees of freedom of movement instrument, overcome many limitations of conventional laparoscopic tools. The surgeon works with a very comfortable due to an ergonomic position. All of the surgeon's hand movements to be imitated by EndoWrist instruments accurately.

Computer processor to control the scale of the surgeon's hand movements and eliminate harmful tremor movement. A difficult task movement such narrow places in the pelvic cavity, can be done quickly and precisely. Robotic surgery techniques also shorten the distance of a surgeon's learning curve junior because of an easier technique than laparoscopic common.
Related News
---
Popular News
---
---