Latest News & Articles
Achievement to 300 patient of Robotic Surgery
March 02, 2018

Robotic Surgery Hospital Bunda Handle 200 Cases
May 09, 2017
As a pioneer hospital that implemented Robotic Surgery technology in Indonesia since early 2012, Bunda Jakarta Hospital under the auspices of BundaMedik Healthcare System, reaching more than 200 first cases in Indonesia.
Comfortable with Robotic Surgery
July 29, 2016


This technology promises an improvement of surgery so as to minimize injury to the patient.

The presence of robots to help humans can already be found in many aspects of life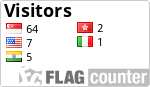 Prof. Dr. dr. Wachyu Hadisaputra, SpOG (K) FER
August 05, 2010
Professor Wachyu Hadisaputra MD, PhD graduated from the University of Indonesia in 1974. He completed residency in Obstetrics and Gynecology (O&G) at the same university in 1983 followed by Post graduate training in Human Infertility (Brussels University 1987), Operative & Laser Endoscopies (Sarbuken University Hamburg Germany 1987), Reproductive Endocrinology (University of Sydney Australia 1991), Operative Endoscopy diploma from King George V Hospital (Sydney Australia 1991). He also participated in advanced intensive small group tutorials in gynecological laparoscopy and hysteroscopy in Nashville Tennessee, USA 1994. He has published extensively, 108 journals in scientific medicine and written 3 tutorial books. He was graduated as a Doctor (PhD) from University of Indonesia (cum laude) in August 2012. He also participated as speaker/faculty in 23 international scientific events and 130 national scientific events.
He is currently serving as the President of the Indonesian Gynecological Endoscopy society (IGES). He is also the vice-president of the Indonesian collegium of obstetrics and gynecology, former head editor of the Indonesian journal of Obstetrics and Gynecology, board member of the International Society of Gynecologic Endoscopy (ISGE) and board member of the Asia Pacific Association for Gynecologic Endoscopy and Minimally Invasive Therapy (APAGE).
Prof. Hadisaputra has received numerous awards. He was a runner up in the Best Researcher Award from the University of Indonesia 1991. He received the best researcher award from the University of Indonesia subsequently in 1994. He also received the Sarwono Prawirohardjo Award from the Indonesia Society of Obstetrics and Gynecology in July 2000.
In the academic field he was an instructor in O&G at the University of Indonesia, and appointed as Head of the division of O&G at the University since February 2001. He is the advisory editor of the Journal of Obstetrics and Gynecology research (AOFOG) since 1990. He is on the scientific advisory board of the International society of gynecological endoscopy and served as Chief of Endoscopy Task Force of the Indonesian society of O&G from 1985-2000. He is a lecturer in the Post graduate program for biomedical science at the University of Indonesia and served as Head of the Subdivision of Reproductive Health in the department of O&G University of Indonesia from 2000-2004.
Inauguration as Professor of the University of Indonesia on February 1st, 2014.
As endoscopic surgeon he has been performed more than thousand laparoscopic and hysteroscopy surgeries since 1984, and recently certified as console surgeon (Robotic Surgeon) since January 2012.
Other Doctors
---




Dr. Ivan R. Sini, MD, FRANZCOG, GDRM, SpOG

Dr Ivan Sini adalah ahli kandungan yang telah mempunyai pengalaman yang luas di bidang teknologi penyakit kandungan. Beliau telah banyak dikenal di dalam dan di luar negeri sebagai salah satu pakar terdepan di bidang infertilitas dan operasi minimal invasif.





Dr. Arie Adrianus Polim,D.MAS, SpOG(K)

Dr.. Arie Adrianus Polim, D.MAS, SpOG (K), is one of the doctors of Obstetrics and Gynecology with subspecialty consultants Fertility Reproductive Endocrine owned by RSIA Mother of Jakarta.





Dr. Irham Suheimi, SpOG

Dr Irham adalah merupakan dokter kandungan yang mempunyai pengalaman baik didalam maupun di luar negeri.





Dr. Andi Darma Putra, SpOG Onk (K)

dr. Andi adalah Dokter Spesialis Obstetri Ginekologi. Beliau adalah Tim editor Jurnal "Indonesian Gynecologic Endoscopic Surgery" Jakarta.





Dr. Agi Satria Putranto, SpB (K) BD

Dr. Agi Satria Putranto adalah seorang ahli bedah konsultan digestif yang juga merupakan staf FKUI. Beliau telah melalui berbagai macam training dan sertifikasi baik di dalam maupun di luar negeri dalam tindakan operasi minimal invasif termasuk bedah robotik.





Dr. Cepi Teguh Pramadya, SpOG

Dr. Cepi Teguh Pramadya adalah dokter ahli kandungan yang mempunyai keahlian dibidang Bedah Minimal Invasive dan bedah Robotik.





Dr. Reno Rudiman, MSc, SpB (K) BD, FinaCS, FICS

Dr Reno adalah merupakan dokter konsultan bedah saluran cerna yang mempunyai kualifikasi luas dengan pengalaman di dalam maupun di luar negeri. Beliau berperan aktif dalam organisasi Ikatan Bedah Digestif Indonesia (IKABI) dan Persatuan Bedah Endolaparskopi Indonesia (PBEI).





Dr. Rachmat Budi S., SpU

Dr Rahmat telah berkecimpung di penanganan kanker di bidang urologi seperti kanker prostat. Beliau juga merupakan staf ahli RS Kanker Dharmais Jakarta.





Dr. Kartiwa SpOG

Dr. Kartiwa adalah Dokter Staf Divisi Ginekologi Onkologi di Bagian Obstetri dan Ginekologi, Fakultas Kedokteran, Universitas Indonesia, RSUPN Dr Cipto Mangunkusumo, Jakarta (Agustus 2008 - sekarang) dan Staf Departemen Obstetri dan Ginekologi, Fakultas Kedokteran, Universitas Indonesia, RSUPN Dr Cipto Mangunkusumo, Jakarta (Oktober 2007 - sekarang).





Dr. Hendi SpU

Dr. Hendi SpU is a urologist who has vast training in robotic surgeries





Dr. Med. M. J. Josoprawiro, SpOG (k)

Dokter Obstetri dan Ginekolog, Facharzt fur Frauenheilkunde und Geburtshilfe, Bremen Konsultan Uroginekologi UI Jakarta, IDI, POGI, IUGA. Tanda Kehormatan "Satyalancana Karya Satya " 30 tahun dari Presiden Republik Indonesia pada tanggal 25 Maret 2002





Dr. Sita Ayu Arumi, SpOG





Dr. Achmad M. Puguh, SpOG