Latest News & Articles
Achievement to 300 patient of Robotic Surgery
March 02, 2018

Robotic Surgery Hospital Bunda Handle 200 Cases
May 09, 2017
As a pioneer hospital that implemented Robotic Surgery technology in Indonesia since early 2012, Bunda Jakarta Hospital under the auspices of BundaMedik Healthcare System, reaching more than 200 first cases in Indonesia.
Comfortable with Robotic Surgery
July 29, 2016


This technology promises an improvement of surgery so as to minimize injury to the patient.

The presence of robots to help humans can already be found in many aspects of life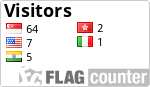 First in Indonesia with Robotic Surgery Prostate Surgery
Surgery is one of the measures of medical treatment which is always the last step as a medical intervention. The development of surgery has grown rapidly along with the increasing advances in technology in general. Computerized systems and sophisticated medical technology has helped doctors to provide treatment to the patient as possible.

MIS has advantages but it has many limitations. A surgeon takes a long time to have a powerful ability to perform MIS action, especially when it comes to problems of pathology is quite difficult sometimes kompleks.Lapang operation can not be done perfectly and the angle of motion due to the limitations of the tools generally only have a 2-way movement .this limitation is that cause frequent operations to be less than optimal and manipulation motion will increase pain and bleeding were higher in level.

Robotic surgical techniques have evolved since the 1990s in which the United States already use routinely performed on various types of surgery such as hysterectomy (lift the uterus), myomectomy (removal of myoma), radical prostatectomy (prostate cancer surgery) and others. Clinical Study has demonstrated an increase in satisfaction with the outcome of both the patient and of the clinician.

Although there is no guarantee for the full success of the operation and the different variations of each individual patient, there is an increasing trend overall results of operations
Surgery with the robotic technique can not be done without the role of the physician bedah.Mesin can not move by themselves and should be fully controlled by the physician bedah.

With control and articulation doctors hands and fingers, hand robot arm will move freely like a doctor's hands were cavity in operations such as the abdominal cavity. With 3-D technology, visualization will be seen by the surgeon feels like doing surgery immediately. High degree of precision gives detailed information about tissue pathology surgical operations performed. Removal of the tumor would be more appropriate and would be very little bleeding.

Recovery will take place very quickly, due to fewer doctors to maneuver her around the network and at least bleeding. ekstensitangan performed by robotic assist clinicians in determining the network that need to be treated and healthy tissue in which it is difficult to do with conventional surgery and MIS surgery.

Bunda Hospital doctors have trained urologist who joined the team ARMIS (Advanced Robotic and Minimally Invasive) consisting of Dr Rahmat Santoso SpU B & Dr Mirza SpU Hendi, training is done at home and abroad such as Singapore, Hong Kong and Korea. The doctors are experts in their own field which will be the pioneer in the field of surgery using Robotic Surgery System is.

Jakarta Bunda Hospital is the first hospital in Indonesia to Prostate surgery using robotic surgical technologies. with the hope that this paradigm may change the patient about surgery, postoperative morbidity can be reduced and the precision and accuracy will be higher operation that eventually led to the optimal operating results.

In July some patients categorized as the first operation was performed this surgery with robotic surgery with excellent results and satisfactory operation During Mother Hospital invites Dr.Enrique Ian Lorenzo Robotic experts (surgeons robotc prostate surgery) from the Philippines to see the course Prostate surgery performed by a team of Robotic Surgery Mother Hospital. And attended by patients who have had surgery with robotic and deliver his testimony after surgery with robotics.

The existence of the people who performed the surgery with robotic surgery in a foreign country, of course the doubt because ministry in Indonesia, is expected by the people of Indonesia will have the option to be in the country, because the service in Indonesia is not inferior to a foreign country to perform robotic surgery this. Operating costs in Indonesia will be much cheaper than the financing in Singapore and Malaysia.
Related Articles
---
Most Viewed Articles
---
---